ESL Federal Credit Union Chooses EMA for Social Media Development Project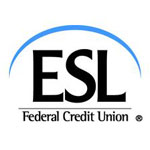 ROCHESTER, N.Y. — ESL Federal Credit Union, a full-service financial institution with $5 billion in assets and more than 325,000 members worldwide, hired Eric Mower + Associates to work in partnership to develop a comprehensive social media program.
ESL will work with EMA Insight—the agency's research and account planning group—and EMA's Content and Activation Public Relations team. The agency will help ESL create a comprehensive social media strategy, execute a content and engagement program, and deliver measurement and analytics. EMA will also help guide ESL's paid social media strategy.
"It was clear EMA was the right fit for us from the first meeting," said Celeste Kier, Vice President, Customer Experience Director at ESL. "The agency has category expertise and a deliberate, well-thought out approach to social media, which is particularly important in the highly regulated banking industry. We're looking forward to getting started."
Founded by George Eastman in 1920, ESL Federal Credit Union is a full-service financial institution with $5.0 billion in assets. The locally-owned financial institution employs more than 680 people in Rochester, New York and, includes more than 325,000 members world-wide.
The company has now appeared on the Great Place to Work® Best Small and Medium Workplaces for four years (2010, 2011, 2013, and 2014). Access to the credit union includes 20 branch locations and more than 40 ATM locations, locally-based telephone and internet chat centers, and online and mobile banking channels. The company is headquartered in Rochester, N.Y.
ESL is a key client for EMA's Financial specialty group.